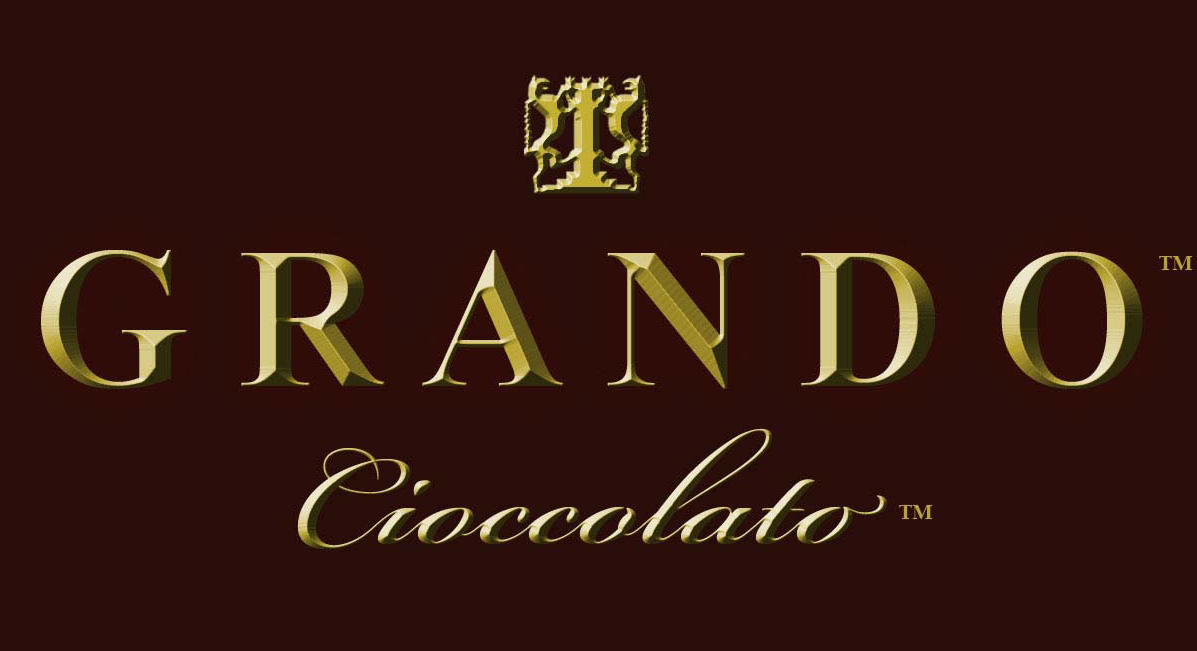 ARTISAN ITALIAN CHOCOLATE
New Low Shipping Rates Nationwide & Free Shipping on each shipment over $50.00
CHOCOLATE CATALOG
CUSTOM
EVENTS
CONTACT
HISTORY
HEALTH BENEFITS
FAQ
RECIPES
SHIPPING
WHOLESALE
TESTIMONIALS
SHOPPING CART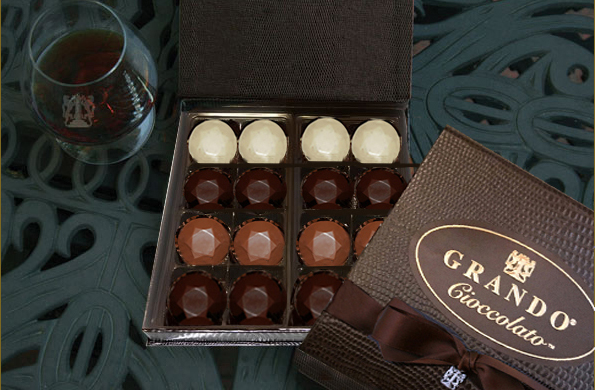 GRANDO CIOCCOLATO LUXURY BOXES INCLUDE A COMPLIMENTARY STERLING SILVER GRANDO LION CREST.
Grando's lion crest originated in Bassano Del Grappa, Italy the town where my husband Stefano is from and it is symbolic of strength.
What makes Grando Cioccolato's chocolate liquore so extraordinary is the fact that it is produced with
Rare Royal Organic Criollo and Trinatario Beans that account for approximately 3% of the cocoa beans harvested worldwide.
These rare organic beans are transformed into chocolate liquore in Italy.
I then handcraft the organic chocolate liquore from Italy into my Italian family's recipes in Grando Cioccolato's commerical kitchen in Pasadena
using fresh organic ingredients, so that you get the health benefits that will transform you into a lion!
AWARDS
SHERMAN OAKS- 2017 BEST IN THE FOOD AND BEVERAGE
SANTA BARBARA COUNTY- 2016 BEST IN THE FOOD & BEVERAGE
CALIFORNIA- 2015 BEST BESPOKE CHOCOLATIER
ORGANIC INGREDIENTS TRACEABLE TO THE SOURCE
MILK AND DARK CHOCOLATES ARE FAIRTRADE
ALL CHOCOLATES ARE PRODUCED ON EQUAL OPPORTUNITY FARMS
NON-GMO
GLUTEN FREE
SOY-FREE DARK & MILK VEGAN CHOCOLATE
SUSTAINABLE PACKAGING
GRANDO CIOCCOLATO IS HANDCRAFTED BY NANCY GRANDO , CIOCCOLATARIA - 45 N. SAN GABRIEL BLVD. PASADENA, CALIFORNIA.