23 KARAT HEARTS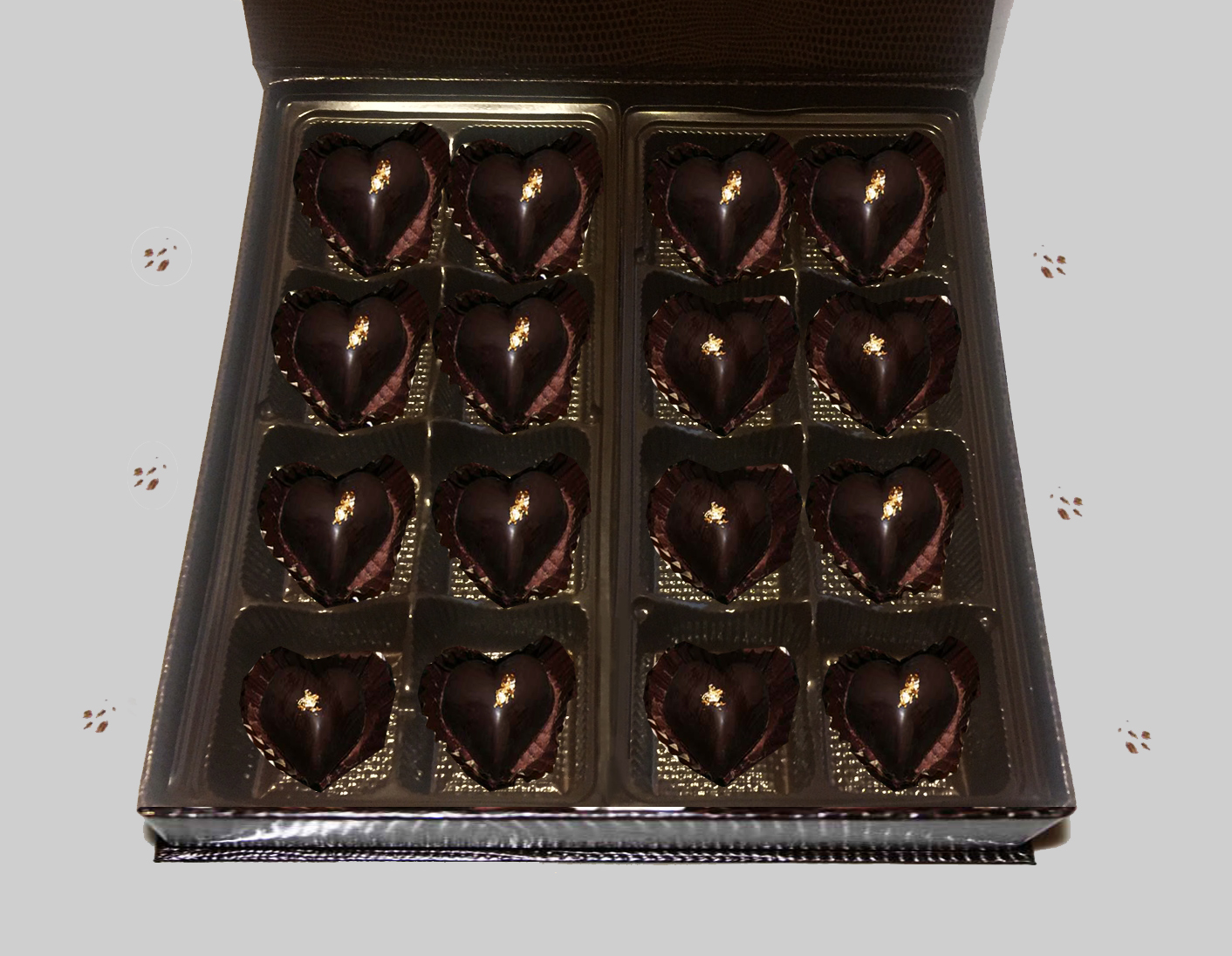 23 KARAT HEARTS WILL FILL YOUR HEART WITH HEALTHY INGREDIENTS THAT CAN LITERALLY PROTECT YOUR HEART AGAINST HEART DISEASE AND
STROKE. SOLID ITALIAN CHOCOLATE HEARTS WITH 23 KARAT EDIBLE GOLD ACCENTS. A GIFT FOR SOMEONE YOU LOVE; INCLUDING YOURSELF.
White chocolate with crushed vanilla beans and 70% dark chocolate.
Available in your choice of white, milk or dark chocolate or assorted.
Organic Ingredients traceable to their source.
Non-GMO. Gluten Free. Conflict free.
Sustainable Packaging.
Noble Criollo and Trinitario Beans.
Equal Opportunity Farms.
Dark Cioccolato is Vegan.