FREE SHIPPING ON PURCHASES OVER $50.00 PER DESTINATION.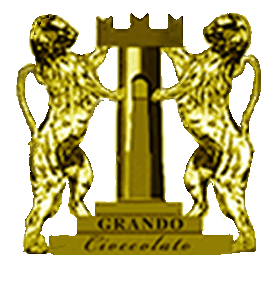 Italian Artisan Chocolate Made in the U.S.A.
GC LUXURY GIFT BOXES
GC LUXURY BARS
CACAOCEUTICALSTM
CHOCOLATECEUTICALSTM
CUSTOM
WOODEN GIFT CRATES
EVENTS
GRANDO FEED YOUR SKIN
Complimentry sterling silver crest with each luxury gift box.
GIFT CERTIFICATES
TESTIMONIALS
HEALTH
FAQ
RECIPES
BIO & BENEFITS
SHIPPING
SHOPPING CART
CONTACT
INGREDIENTS:
Organic Rare Criollo Beans * Non-GMO * Fairtrade Dark & Milk Chocolate * Equal Opportunity Farms White Chocolate * Gluten Free
HANDCRAFTED BY NANCY GRANDO USING AUTHENTIC ITALIAN FAMILY RECIPES.
Cacao is the no. 1 leading source of antioxidants.
Cacao has more antioxidants than blueberries, pomegranates & goji berries combined.