Individual Large Grapevine

GRAPEVINES

Small-Perfect for wine tasting.
| | |
| --- | --- |
| | |
| SOLID CHOCOLATE GRAPEVINES | DARK & MILK SOLID CHOCOLATE GRAPEVINES |
| | |
| --- | --- |
| | |
| DARK SOLID CHOCOLATE GRAPEVINES | MILK CHOCOLATE GRAPEVINES |
EVENTS FEATURING GRANDO CIOCCOLATO GRAPEVINES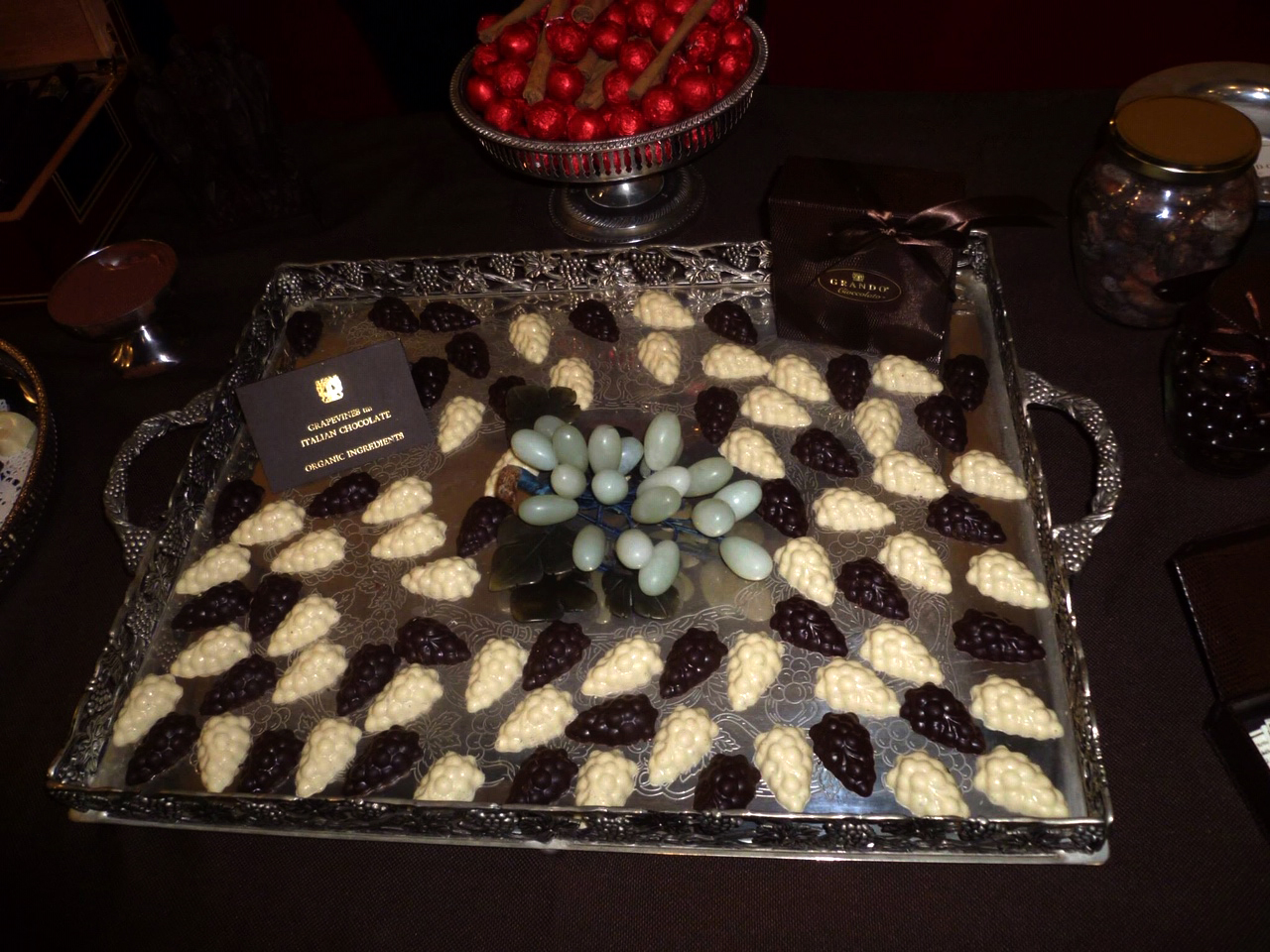 GRANDO CIOCCOLATO GRAPEVINES WERE FEATURED ON CHANEL KCET TELEVISION NETWORK
CAL SPIRIT EVENT SPONSORED BY WOLFGANG PUCK, BARBARA LAZOROFF AND SHERRY LANSING
Grando Cioccolato's award winning chocolate grapes were featured at the Santa Barbara Wine Festival, Summerland Winery, Sunstone Winery of Santa Ynez and recently paired with Boisset Wines from Napa at a private event. Grando Cioccolato grapes compliment the finest wines. I recommend that you let each bite of Grando Cioccolato melt in your mouth and you will be intrigued by the various notes from berry to wood that erupt in your tastebuds that bring out the nuances in each sip of wine.