GAVEL & SCALES OF JUSTICE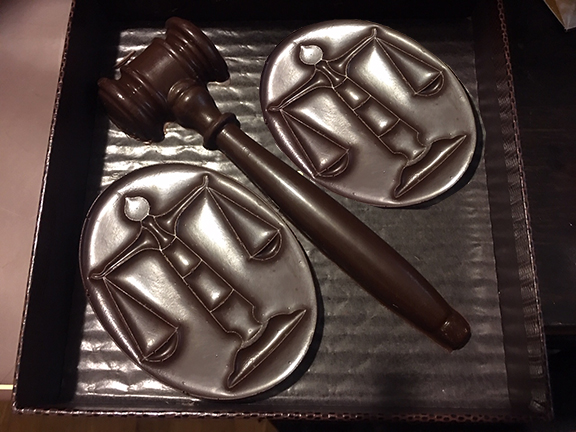 THE PERFECT GIFT FOR AN ATTORNEY!
I originally created this collection for two of my friends who are attorneys today. One friend I went to the U. of Miami with who became a business attorney.
The other friend is in his 90's and a criminal attorney. Both men have the highest level of integrity.
When I had a challenge with one of my suppliers in the early stages of my business both men provided me with wise advise;
which is how I was able to forge forward and create the company that I have today!
So, I went forward risking everything that I had for something that I loved and believed in.
A great attorney can make a significant difference in one's life and what a better way to thank them than a luxury box of organic Italian chocolate! Trust me it will be appreciated!
Organic Ingredients traceable to their source. Non-GMO. Gluten Free. Conflict free. Sustainable Packaging.
Noble Criollo and Trinitario Beans from Equal Opportunity Farms. Dark Cioccolato is Vegan.
FAIRTRADE DARK AND MILK CHOCOLATE