TOWER OF AMORE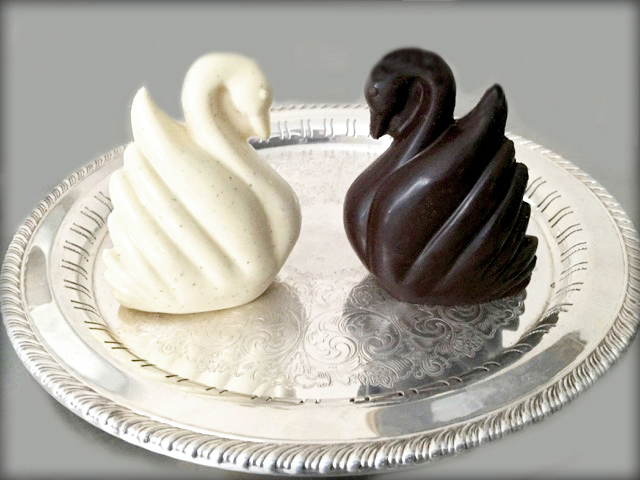 FIRST TIER- LOVERS SWANS- CHOOSE BETWEEN DARK, MILK, WHITE OR ITALIAN CHOCOLATE
note: the swans come in a larger brown box due to their size.
SECOND TIER- TWO CHOCOLATE ANGELS IN YOUR CHOICE OF DARK, MILK, WHITE OR MILK & DARK ITALIAN CHOCOLATE.
THIRD TIER- GC CHOCOLATE HEARTSTM -
16 pc box of assorted solid dark, milk, white or assorted Italian chocolate hearts with 23 karat edible gold and infused with amaretto fondante.
Each tower comes with a sterling silver GC keepsake and Grando signature fine jewelry boxes.
Organic Ingredients traceable to their source. Non-GMO. Gluten Free. Conflict free. Sustainable Packaging.
Noble Criollo and Trinitario Beans from Equal Opportunity Farms. Dark Cioccolato is Vegan.