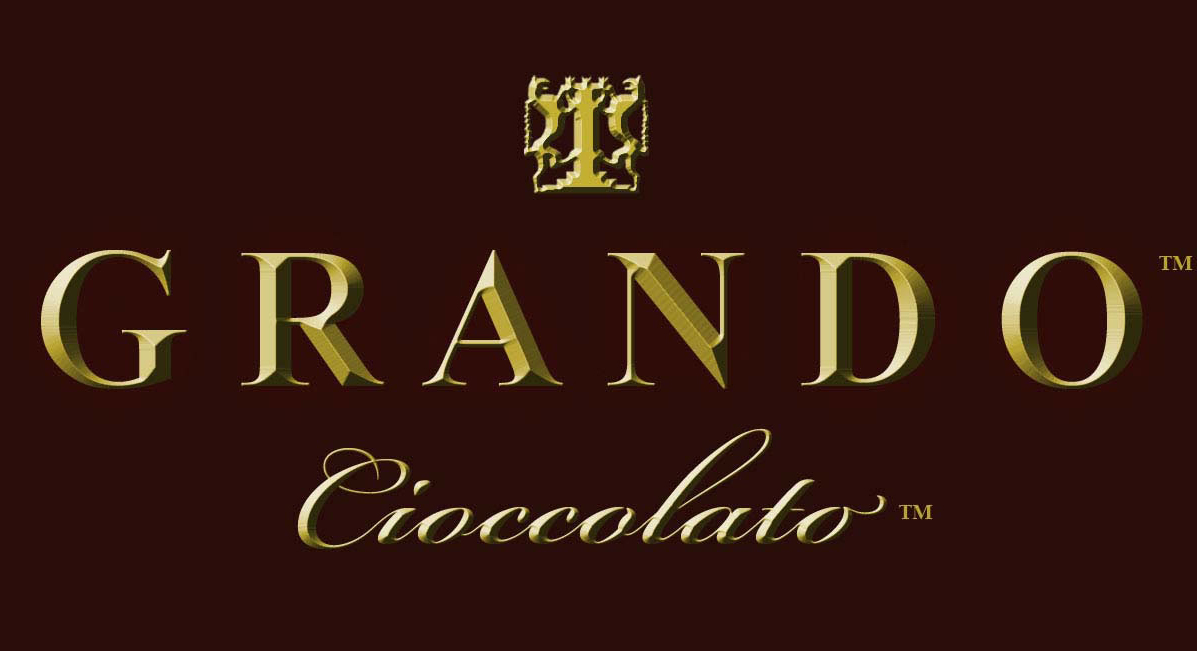 ITALIAN ARTISAN CHOCOLATE MADE IN AMERICA
Complimentary Sterling Silver Grando Lion Crest with every luxury sustainable gift box.
The Grando Lion is a symbol of strength and faith that originated in Bassano Del Grappa, Italy
where I fell in love with my husband who introduced me to fine Italian Chocolate!
CHRISTMAS " NATALE"
| | |
| --- | --- |
| CHOCOLATE CHRISTMAS TREE | CINFUL CHOCOLATETM CHRISTMAS TREE |
click on Christmas Tree for options
CLICK ON THE SANTA'S FOR MORE INFO
CINFUL CHOCOLATE TM
Deck the Halls with Cinful Chocolates TM
| | |
| --- | --- |
| click cinfulTM diamond & pearls for options | click on Cinful Chocolate Bar for options |
GRANDO GIFT BOXES AND TOWERS DI CIOCCOLATO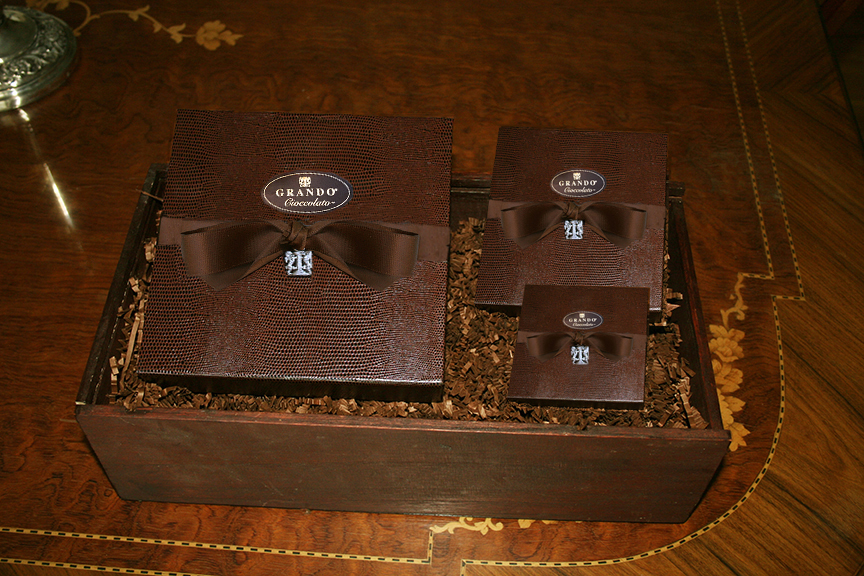 click wooden gift box to see your options
click tower for options
PASSOVER CHOCOLATE & GOLD SEDAR PLATE
click on Sedar Plate for options
COCOA POWERTM
Click on Cocoa PowerTM Tureen for Info
GIOIELLI DI CIOCCOLATO
| | | |
| --- | --- | --- |
| | | |
| | | |
| --- | --- | --- |
| click gc chocolate diamonds for options | | |
23 KARAT NUGGETS, PEARLS, & TARTUFO DI CIOCCOLATO
| | | |
| --- | --- | --- |
| | | |
| | | |
| --- | --- | --- |
| DARK CHOCOLATE FILLED WITH PROSECCO INFUSION | | SOLID DARK, MILK, WHITE, ASSORTED OR INFUSIONS |
| | | |
| --- | --- | --- |
| click karat gold nuggets for options | | click tartufo for options |
ENOTECA TM
| | | |
| --- | --- | --- |
| | click grapewine for options | click corks for options |
| | | |
| --- | --- | --- |
| click seahorses for options | click caviar tins for options | click scallop for options |
CARNEVALE DI CIOCCOLATOTM
| | |
| --- | --- |
| click Venetian Masks for options | click Venetian Mask for options |
SYMPHONIA di CIOCCOLATO TM
| | | |
| --- | --- | --- |
| click on a piano for options | | click on the musical notes for options |
ITALIAN PIZZA DI CIOCCOLATOTM
| | | |
| --- | --- | --- |
| click on the salami for options | click on the pizza for options | |
AMORE DI CIOCCOLATOTM
| | | |
| --- | --- | --- |
| click image for options | click image for options | click image for options |
ROSA DI CIOCCOLATO
| | | |
| --- | --- | --- |
| click roses for options | click rose wafers for options | click rose pearls for options |
FASHIONISTA DI CIOCCOLATOTM
PROFESSIONALE DI CIOCCOLATO
| | | |
| --- | --- | --- |
| click cigars for options | click pallette for options | click notebook for options |
| | | |
| --- | --- | --- |
| CUSTOM CHOCOLATES | MONOGRAMS | WEDDINGS & EVENTS |
| | | |
| --- | --- | --- |
| | | |
3-D CHOCOLATE STATUTES

CUSTOM MONOGRAMS

CAL SPIRIT AWARDS

Producer Jon Landau & family

contact for more info

cl

ick image to view additional events
| | |
| --- | --- |
| click image for info | click image for info |
NANCY GRANDO, CIOCCOLATAIA
AWARDS
LOS ANGELES - 2019 BEST FOR HANDCRAFTED ITALIAN CHOCOLATES / FOOD & DRINK AWARDS HOSTED BY LUXE LIFE
SHERMAN OAKS- 2017 BEST IN THE FOOD AND BEVERAGE
SANTA BARBARA COUNTY- 2016 BEST IN THE FOOD & BEVERAGE
CALIFORNIA- 2015 BEST BESPOKE CHOCOLATIER